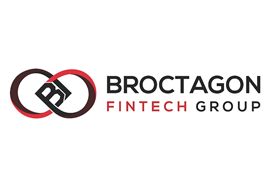 Full Time&nbsp 1 to 5 Years experience
Business Development
Posted 10 Jan, 2022
Job Description
We are looking for an ambitious and energetic Business Development Manager to foster new business collaborations, with primary focus on our latest flagship technology – NEXUS 2.0, the industry's first crypto STP engine.
As a BDM, you will be working closely with the marketing team to form a strategic business development plan.
Your goal will be to drive sustainable financial growth through boosting collaborations.
Job Responsibilities
Spearhead the development of growth strategies and plans across our product lines with core focus on NEXUS 2.0
Conduct research to build market intelligence and identify new business opportunities
Contacting potential partners to establish rapport and arrange meetings
Awareness of clients' objectives and thus bring about a value proposition for collaboration
Networking with related businesses and fostering B2B relationships
Being a subject matter expert on our business products, processes and operations, and remain up to date on industry news
Contributing to creative discussions and provide inputs into regional marketing, promotional programs as well as attending industry events and activities
Job Requirements
2 years or more business development and/or relationship management experience in fintech or financial industry
Demonstrated achievement in B2B sales
Excellent verbal, written communication and presentation skills with the ability to build rapport
Strong business acumen capable of converting network into business
Basic understanding of the industry, with the ability to become a subject matter expert on the job
Fluency in English and Mandarin (able to liaise with Mandarin speaking associates and clients in view of business communications)
Possess an area of expertise and knowledge of SaaS technology or platform business is a plus
Keen on working within a start-up style environment
Quality Traits We Are Looking For
These traits are aligned with the 8 company values that all candidates are expected to embrace.
Ownership – Share accountability for the business and be highly adaptable to the business's needs and priorities which are constantly evolving
Professionalism – Always conduct yourself well, knowledgeably and with a favorable attitude
Challenge – Possess the ability to multi-task and wear many hats when required
Integrity – Be a strong lucid communicator of accurate and true information
Teamwork – Be a proactive team player who enjoys working with other highly motivated individuals
Innovation – Be creative with a problem-solving aptitude
Gratitude – Show appreciation generously and enjoy the journey
One Company One Family – Acknowledge that the whole is greater than the sum of its parts and playing your role well is pivotal to the overall success of the family
About Company
Broctagon Fintech Group is a multi-asset liquidity and technology provider headquartered in Singapore with over 10 years of established global presence in China, India, Russia, Cyprus, Hong Kong, Thailand and Vietnam. With our decade of serving satisfied clients in 50 countries, Broctagon is well-equipped to elevate companies through performance-driven and flexible turnkey solutions such as our liquidity aggregator technology, brokerage technology solutions, and enterprise blockchain development.