24 results
Full Time&nbsp 1 to 5 Years experience
Business Development, Sales / Retail
$4000 - $6000 monthly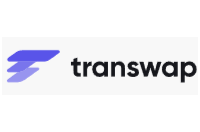 Job Description
Why Transwap?
There is a difference between having a job and making a difference.
Transwap has been making a difference in the way Corporates and Individuals bank since 2015, backing them in moments big and small, simplifying their payments processes to ease their lives.
We have also made a big impact in the lives of our Transwap family, providing a culture of learning and collaboration, and pulling all stops to ensure they succeed.
We have your back as you grow your skills, conquer new challenges, or even take time to spend with your family or community. We are here with you to support your career growth to provide the guidance and momentum for your envisioned career.
At Transwap, we believe that treating customers right starts with treating our employees right.
Job Requirements

The Ideal Candidate:
Someone passionate about working in a Fintech start up and helping business owners cultivate growth in their market and industry. If you are this person, then this is a truly unique opportunity that could provide you with the building blocks for an amazing career at Transwap.
Responsibilities:
Acquire new to business clients
Drive growth in existing clients to achieve revenue targets
Manage sales pipeline to ensure a steady influx of clients
Monitor market conditions, product innovations, and competitors' products
Ensure quality and productivity targets are met
Promote the Transwap brand
Display a growth mindset
Requirements:
Has experience in outbound Business to Business (B2B) sales or Account Development/Management for SMEs
Consistent in meeting Key Performance Indicators
Strong interpersonal skills and the ability to interact with corporate clients (Decision Makers, Financial controllers, etc)
Self-leadership, maturity, flexibility and patience to respond to dynamic work environment and ever-changing business needs
Highly results driven and customer oriented
Will to succeed in a highly competitive market
About the Company
TranSwap is an award-winning, scaleup FinTech company that helps businesses move money better. Through innovative technologies, TranSwap has developed a suite of payment applications to empower businesses and enterprises to scale existing markets and reach new global markets. Our adaptable platform for payments, collections, conversions and multi-currency accounts, makes it simpler, faster and cheaper to transact in more than 180 countries.
An outgoing and highly motivated team player to nurture and grow partnership opportunities with financial institutions both locally and globally with evolving technologies and innovations in the cross-border money transfer space.
Orchard Road, Wisma Atria, Singapore